Kyle Chandler ... Eric Taylor
Coach Eric Taylor was promoted from Offensive Co-Ordinator to Head Coach of the Dillon Panthers. The team got off to a rocky start, losing star quarterback Jason Street for the season in it's first game. Taylor took a personal interest in improving the team spending time tutoring new quarterback Matt Saracen, helping fullback Tim Riggins become a team leader and getting halfback Smash Williams off of steroids.
Taylor lead the Panthers to a Texas High School Football State Championship in his first and only season as the team's head coach, but never seemed to embrace his role as a fund raiser and cheerleader for the program. This lead to several standoffs with parents, town officials and key booster Buddy Garrity. He has since accepted a college head coaching job at TMU and moved to Austin.
At home Taylor has a wife Tami, a sixteen-year-old daughter Julie (who is dating Saracen), and a newborn daughter Grace. They still live in Dillon, and have chosen to stay there until Julie finishes high school.

Uploaded with ImageShack.us

Connie Britton ... Tami Taylor
The wife of Eric Taylor and mother of Julie Taylor. She begins the series as the guidance counselor at Dillon High School. At the start of Season 2 she gives birth to a baby girl, Gracie Belle, and in Season 3 she becomes principal of the school, remaining there after her husband moves to East Dillon in Season 4. After the conservative community demands an apology from Tami regarding an incident that involved an abortion, Tami resigns as school principal and intends to become the guidance counselor at East Dillon. In Season 5, she is offered the position of Dean of Admissions for Braemore College in Philadelphia, which she eventually accepts in the series finale.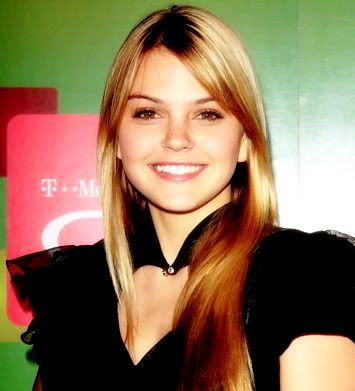 Aimee Teegarden ... Julie Taylor
The daughter of Eric and Tami Taylor, she begins the series as a freshman at Dillon High School and becomes the girlfriend of Matt Saracen. During Seasons 1 and 2 she is depicted engaging in some teenage rebellion (drinking, getting a tattoo, dating around, etc.). In Season 4, despite having earned an interview at Boston College, Julie ultimately turns down the offer, realizing that her heart remains in Dillon. In the season finale Julie and Matt break up and go their separate ways. However, their paths cross once again in Season 5 when Julie goes to Chicago to see Matt after making some bad decisions. During her visit, they kiss and Matt gives Julie the belief that she should stop running from what she's done wrong. She again leaves and their relationship remains ambiguous. However Matt, spurred on by her visit in Chicago, arrives in Dillon and proposes, and Julie says yes. Eight months later, they are living happily in Chicago at the conclusion of the series. Whether or not they are married by this point is unknown.



Taylor Kitsch ... Tim Riggins
The fullback/running back of the Dillon Panthers. He is the troubled best friend of Jason Street and ex-boyfriend of Tyra Collette. He later dates Lyla Garrity, with whom he has an off and on relationship. Of course, both were stops in quite a long line of girls, as Riggins is known as a bit of a womanizer. He solves many of his problems through promiscuous sex and heavy drinking. Tim is based on Don Billingsley from the film. Both Tim and Don have rocky relationships with their fathers. Both are very good players and heavy partiers. In the Season 4 finale, Tim turns himself in to protect Billy after it is discovered they were running a chop shop.



Jesse Plemons ... Landry Clarke
A somewhat nerdy freshman. Best friend of Panthers quarterback Matt Saracen, but wasn't on the football team in Season 1. Joined the team to impress his father in Season 2. He has his own band and is in love with Tyra Collette, who he lost his virginity to. Landry is based on Brian Chavez. Like Chavez, Landry is best friends with the quarterback. Both characters have very good grades and await a life outside of Dillon /Odessa. In Season 4, having moved to East Dillon High, Landry makes the team as a kicker and makes the season-ending game-winning field goal against the Panthers. In Season 5, Landry goes off to college at Rice University in Houston.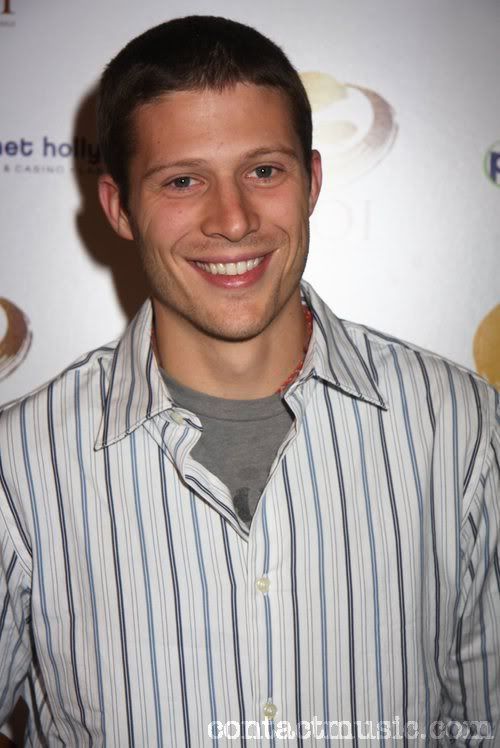 Zach Gilford ... Matt Saracen
The shy and stammering sophomore who is quarterback/wide receiver of the Dillon Panthers and becomes the boyfriend of Julie Taylor. He has issues with abandonment, once summing it up as that he was left by Coach Taylor for a better team, left by Julie Taylor for a better guy, left by his father for a war. Beyond this, his mother is also known to have left him around age ten, though she returns to Dillon in Season 3 to help him take care of his grandmother. Saracen is based on Mike Winchell. Saracen graduates at the end of Season 3 but remains in the cast. In Season 4, after the death of his father, he moves to Chicago in order to pursue a career in art.



Uploaded with ImageShack.us
Derek Phillips ... Billy Riggins
Older brother to Tim Riggins, acts as his guardian. Could have had a potential scholarship for golf, but gave it up to take care of Tim. Married Mindy Colette at the end of Season 3. In Season 4, after increasing pressure from a pregnant Mindy and himself to provide for his family, he opens a chop shop to make ends meet. When Tim takes the fall for him, he becomes a coach at East Dillon and helps take care of Becky Sproles while Tim is in jail. In Season 5, he and Mindy find out they have twins on the way. In the finale, he is shown coaching for the new Dillon Panther super-team.



Brad Leland ... Buddy Garrity
Owner of a popular Chevrolet dealership in town, father of Lyla Garrity, and an influential Dillon High booster. He ends up having an affair with Angela Collette, Tyra's mom, which causes stress with his family and results in a divorce. Buddy is based on John Aubrey, a character Leland himself played in the film. Having been ousted from the Panthers booster club by JD McCoy's father, Garrity denounces his allegiance to the Panthers and joins the Lions instead, becoming instrumental in providing sponsors, including a weekly radio show at a local station. Buddy sells his dealership and opens a bar in East Dillon in Season 4, and in Season 5 his ex-wife Pam sends his son, Buddy Jr. to live with him when he begins acting out.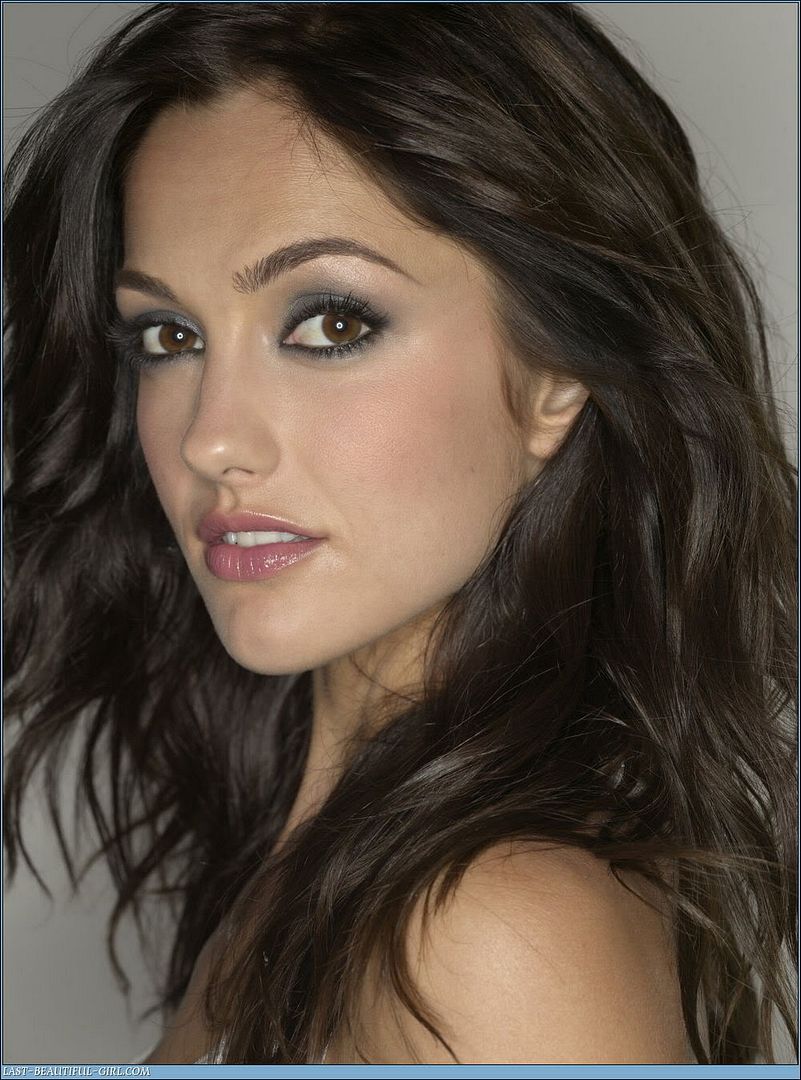 Minka Kelly ... Lyla Garrity
Daughter of Buddy Garrity, former fiancée of Jason Street and former Panthers cheerleader. She initially tries to maintain her relationship with Street after his accident, but ends up cheating on him with Tim Riggins. In Season 2, she quits cheerleading and becomes very religious after her relationship with Jason falls apart and her parents get divorced. She later dates Tim Riggins and almost follows him to San Antonio State. Lyla leaves the show at the end of Season 3 to attend Vanderbilt University.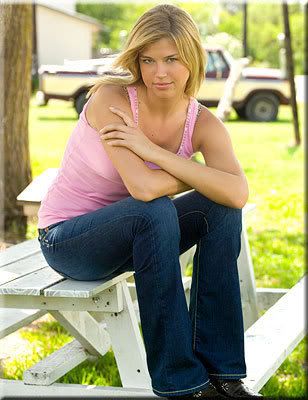 Adrianne Palicki ... Tyra Collette
Former Dillon High bad girl, she cleans up her act after Tami takes her under wing. Her dating history includes Tim Riggins (Season 1, Season 5), Landry (Season 2), and a cowboy named Cash (Season 3). She is seen developing throughout the show and hoping to rise above the stereotype of the blonde, oversexed female in Dillon. She was admitted into University of Texas in Austin after graduating from Dillon High and expresses the desire to go into politics "like Mrs. T, only bigger" in the series finale.



Uploaded with ImageShack.us
Blue Deckert ... Mac Macgill
Offensive coordinator for the Dillon Panthers. There is initially tension between him and Eric, as he assumed the head coaching position would be his before Eric was hired. Caused the black players on the team to walk off the team in the week leading up to a playoff game in Season 1 after making racist comments. Later defended Smash after the rival team's police tried to arrest him for starting a brawl in the game. In Season 3, he suffers a heart attack and takes a leave of absence from coaching, and is replaced by future coach Wade Aikman. In Season 4, Coach Taylor offered him a job at East Dillon, but Mac turned him down. In Season 5, MacGill has succeeded Aikman as the head coach of the Dillon Panthers.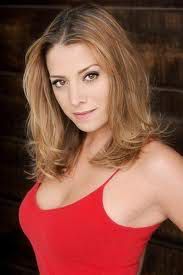 Stacey Oristano ... Mindy Collette
Sister of Tyra Collette and Billy Riggin's wife. Mindy works as a stripper at a local roadhouse, The Landing Strip. She and Billy have a son, Stevie, and are expecting twins in Season 5.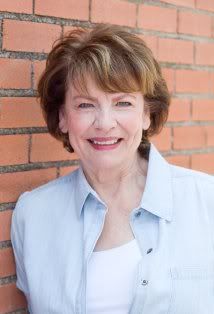 Louanne Stephens ... Mrs. Saracen
Grandmother to Matt Saracen, she often requires special care from Matt. She suffers from dementia. She acts as a motherly figure in Matt's life since his father is never around.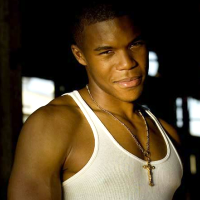 Gaius Charles ... Brian 'Smash' Williams
Former running back of the Dillon Panthers. Now plays for Texas A&M University in College Station, Texas. The character is based on Boobie Miles (played by Derek Luke in the film). Smash wants to get to the pros so he can support his family, but hits several snags when he decides to use steroids in Season 1 and gets into a fight as a result of racist comments in Season 2. He is injured between the second and third season, but Coach Taylor helps him rehab and get walk on Texas A&M, where he is a successful college player.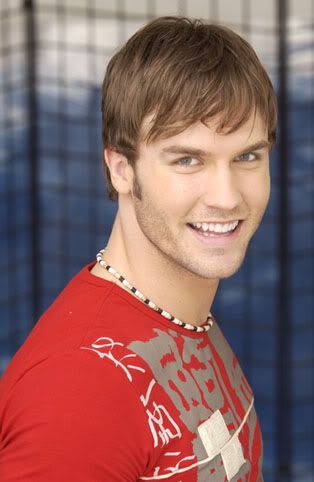 Scott Porter ... Jason Street
The former star quarterback of the Dillon panthers and former fiancee of Lyla Garrity. Street was paralyzed from the chest down during the first game of his senior year and developed an interest in quad rugby. He was briefly an assistant coach of the Dillon Panthers. He ends up in Northern New Jersey with his wife Erin and their son Noah working as a sports agent.



Uploaded with ImageShack.us
Gary Teague ... Teacher

Timothy F. Crowley ... Coach Crowley



Liz Mikel ... Corrina Williams
Mother to "Smash" Williams. She found the steroids in his room and went to Coach Taylor about it, briefly putting his career in doubt. Works in town as a nurse, and was the one to tell Tami Taylor she was pregnant at the end of Season 1. She supports Smash's football aspirations but also keeps him grounded, encouraging him to consider his education in addition to a potential pro career.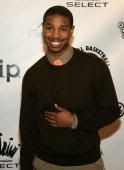 Michael B. Jordan ... Vince Howard
A new character beginning in Season 4, Howard is a talented athlete but had never played football before being given the choice of joining the new East Dillon football team or going to juvenile detention. After sending his mother to drug rehab, Vince becomes East Dillon's new quarterback and leads them to a win over the Panthers in the Season 4 finale. Vince is overwhelmed by all the attention he is receiving from colleges and becomes arrogant and selfish in Season 5. This behaviour sees Coach bench him but once he realises the error of his ways, matures and leads the Lions to State. When we meet Vince, his father is in jail and Vince is running with a bad crowd, but he stands up to his father and takes care of his mother when his father is released from jail. Eight months later, Vince is shown to be the quarterback for the Dillon Panthers.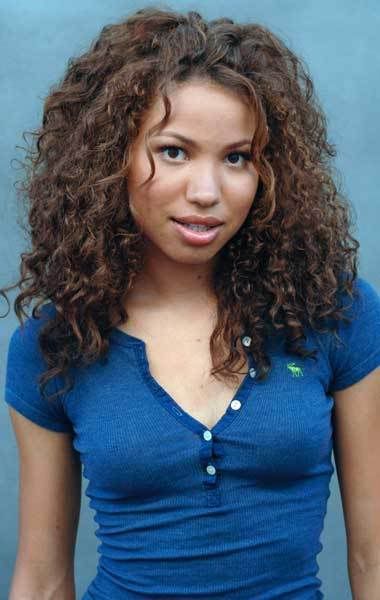 Jurnee Smollett ... Jess Merriweather
A character that joins the series in Season 4, Merriweather is an East Dillon student whose father was a former state-championship winning quarterback of the East Dillon Lions but came to resent the sport and the team. Merriweather carries the responsibility for working in her family's restaurant and caring for her three younger brothers. By the end of Season 4, after a brief relationship with Landry, Jess becomes Vince's girlfriend. In Season 5, Jess decides to become a coach and starts shadowing Coach Taylor. Her relationship with Vince reaches a rocky patch when he starts acting selfishly. They briefly break up, but eventually fix things by the end of the season get back together before the Lions go to State. Jess later informs Coach that she is moving to Dallas because her father's fast-food franchise took off; Coach tells her he knows a coach in Dallas and will recommend her. Eight months later, she is seen shadowing that coach in Dallas, her dream still alive.



Matt Lauria ... Luke Cafferty
Cafferty is new character in Season 4. Previously a standout on [West] Dillon's JV team, he has to attend East Dillon when it is discovered that he actually lives in the East Dillon district but has been lying about his address so he can continue to play for West Dillon. His parents, unlike most of the other parents, are not supportive of his involvement in football. Luke gets Becky Sproles pregnant on their first encounter in Season 4, causing her to be wary of him for some time. He eventually wins her heart during his senior year. Luke spends much of the 5th season conflicted about whether or not to go to a Division 3 college and play football once it becomes clear he will not get any offers from larger universities. Luke and his team-mates pull off a shock when they reach the State final and win. Eight months after the State final it is shown that Luke has enlisted and he is seen at the bus garage giving Becky his State ring before boarding the bus and leaving Dillon



Uploaded with ImageShack.us
Dora Madison Burge ... Becky Sproles
An East Dillon student/beauty-queen hopeful. Becky undergoes an abortion late in Season 4 after a one-night stand with Luke Cafferty, and leans on Tim Riggins for support. Becky's decision to terminate the pregnancy lands Tami Taylor in hot water, eventually costing her her job. In Season 5 Becky and Luke eventually get back together and she starts living with Billy and Mindy. Eight months after the State game she is seen kissing Luke goodbye at the bus garage as he heads off to join the army.



Uploaded with ImageShack.us
Russell DeGrazier ... Coach Stan Traub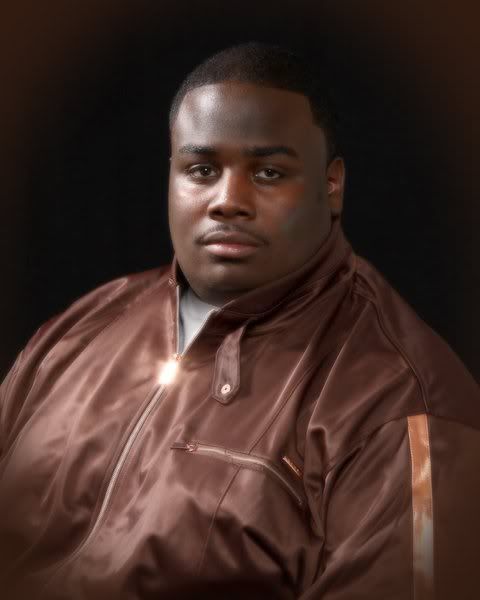 Lamarcus Tinker ... Dallas Tinker
An East Dillon Lion known to his teammates by his last name, Tinker is part of a core group of players including Vince Howard, Luke Cafferty, Hastings Ruckle and Buddy Garrity, Jr. Tinker once helped Luke mend a fence on his parents' farm when no one else showed up; in Season 5, he trades "his" rally girl, Becky, to Luke in exchange for Luke's prize pig.



Uploaded with ImageShack.us
Nieko Mann ... Noannie Williams
Sister to Smash Williams



Uploaded with ImageShack.us
Aaron Spivey-Sorrells ... Coach Spivey



Uploaded with ImageShack.us
Kate Krause ... Tabby Garrity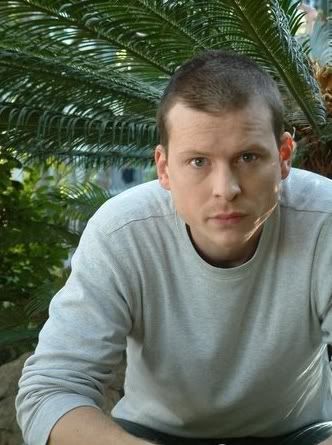 Kevin Rankin ... Herc
Athlete with the same injury as Jason Street, he's Jason's roommate in the rehab center after his accident. He takes Jason under his wing and gets him interested in quad rugby. They later become roommates and go in on a real estate venture together before Jason leaves for the northeast.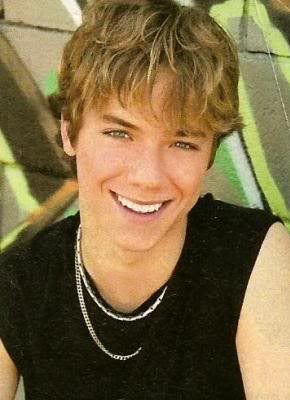 Jeremy Sumpter ... J.D. McCoy
A very talented quarterback who joins the varsity team as a freshman and eventually replaces Matt Saracen as the starter. He has trouble relating to his older teammates who don't share his straight-laced habits. He also faces intense pressure from his father to excel as a football player; the character may have been inspired by Todd Marinovich. In the fifth season it is revealed during the East Dillon/Dillon game that he is no longer the starting QB of the Panthers, even though at this point, he would be a Junior.



D.W. Moffett ... Joe McCoy

David Cowgill ... Slammin' Sammy



Uploaded with ImageShack.us
Angela Rawna ... Regina Howard
Vince Howard's mother, a former drug addict. After her son gets her into rehab, she is determined to turn her life around.



Uploaded with ImageShack.us
Dana Wheeler-Nicholson ... Angela Collette
Mother of Tyra Collette and former mistress to Buddy Garrity. She ends up having an affair with Buddy, ultimately destroying his family life.



Uploaded with ImageShack.us
Whitney McCauley ... Sheila Williams
Sister to Smash Williams